With the rise of the independent software vendor, do traditional independent sales organizations still have a role to play—and if they do, what is it? That question may have been unthinkable a few years ago, but now some observers see ISVs shoving ISOs aside as they code new applications for merchant systems that include payment capability.
That picture is highly misleading, according to a panel of experts who spoke Thursday at an acquiring conference.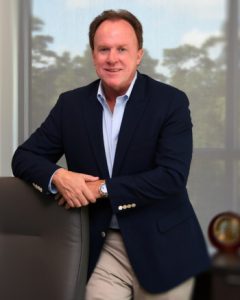 For one thing, as expert as ISVs may be in wiring and programming new POS gear, it's hard to replace the sheer sales experience ISOs have developed over decades of recruiting small merchants for banks, payments gateways, and processors, the panel said. "If you pair market expertise with some interchange-management expertise, you're not going to lose that merchant," said Todd Linden, chief executive at Paysafe Processing North America, which was known as Merchants' Choice Payment Solutions until its parent company was acquired this summer by Paysafe Group plc.
That means ISVs are more likely to work with a client merchant's existing ISO than replace the ISO. There's plenty of opportunity here. A study performed last year by First Annapolis Consulting found 49% of ISVs still don't integrate payments capability in their systems for small merchants.
The complexities of payments, including EMV chip card acceptance and the Payment Card Industry data-security standard, were cited in the study as among the biggest reasons ISVs don't include payments functions. But they could also be among the reasons an ISV would want to work closely with an ISO, according to the panelists, who spoke Thursday at the Western States Acquiring Association's annual meeting in Rancho Mirage, Calif. ISVs "are leaning more on ISOs to get the expertise they need," said Bom Lee, vice president of sales at North American Bancard.
As for merchants that don't have an existing ISO relationship, they will still be more likely to work with an ISO first, the panel said. "Technology will be sold by the ISO better and faster than by anyone else," noted Linden. "So there will be a continual place for the ISO." He cautioned the audience, though, to be careful in adopting technology sales. In some cases, investments in systems can outlive the systems' useful life. "Make sure you know the longevity of the products," he warned.
In cases where a client is working with an ISV, the panelists also advised ISOs to work closely with the programmers rather than shun them or compete with them. "A great play is to get close to the ISV," advised John Badovinac, vice president of integrated payments at iPayment Inc. "Rent that expertise [to them], then help them do the blocking and tackling you have to do in payments."
Above all, ISOs shouldn't stray from their traditional techniques and shouldn't fear being displaced, the panel said. The marketplace, as usual, will render the final verdict. "That pounding-the-pavement mentality is still needed," said Lee. "Everyone wants to become an ISO, whether you're an ISV or some guy on the street, those guys will weed themselves out."