The financial crisis of 2007-09 forced many banks to retreat from small-business lending, leaving a gap that digital-payments companies have rushed to fill. The latest move in this direction came Thursday, when PayPal Holdings Inc. said it has a deal to buy Swift Financial Corp., a Wilmington, Del.-based lender founded in 2006. The parties refuse to disclose the price.
The acquisition, which is expected to close later in the year, will bring to PayPal a company whose platform makes both conventional loans and cash advances based on data it crunches on its clients' business performance. In an announcement on its Web site, Swift founder and chief executive Ed Harycki said the company has extended loans to 20,000 companies over the years.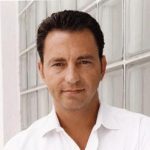 Like PayPal, Swift specializes in fast turnaround. It can make cash advances up to $500,000 with same-day funding, according to its site. "By joining forces, we'll accelerate our efforts to provide expedient access to working capital that keeps America's small businesses moving forward," says Harycki in the announcement. "We look forward to continued growth and success in fulfilling this mission as a part of the PayPal team."
For PayPal, the deal will beef up a lending business called PayPal Working Capitalthat started in the fall of 2013 to make cash advances to PayPal merchants based on their sales volume. The service competes with other such services that have been launched since by other payments providers, most notably Square Inc.
The deal will also expand not only Working Capital but PayPal's merchant reach by giving it an underwriting capacity to make a wider array of loans to more merchants, PayPal says in an announcement on its Web site. PayPal has been working with Swift since late last year, for example, to offer conventional term loans to merchants that wanted funding beyond what Working Capital could offer. "Swift Financial offers complementary business-financing solutions and advanced underwriting capabilities that accelerate our ability to acquire new merchant partners with business financing solutions and to deepen our relationships with existing merchants and channel distribution partners," says Darrell Esch, vice president and commercial officer for global credit at PayPal, in a statement provided to Digital Transactions News.
For this ambition to be achieved, PayPal says, Swift Financial's underwriting platform is critical. "Swift's technology will allow us to assess supplemental information to more fully understand the strength of a business and provide access to complementary financing products to meet the needs of small and mid-sized businesses," says the deal announcement on PayPal's site.
Since the start, PayPal Working Capital has extended more than $3 billion in funding to more than 115,000 small businesses, PayPal says.