Millennials don't care for or trust the traditional advertising tactics that have been a staple of the payments industry for eons—84% say they don't like them at all.
For consumer-facing brands, the implications of these findings are quite significant—particularly since cultivating and rewarding customer loyalty is a foundational marketing element. Are loyalty-rewards programs officially dead, relegated to the slag heap of outdated business models, like the video store?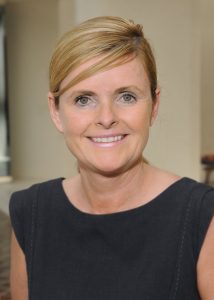 Not at all. The key word noted above is "traditional." That's the kind of advertising shunned by Millennials, now the nation's largest generational cohort. Fortunately, a world of opportunity exists if brands interact with Millennials on their terms.
And—no spoiler alert here—that means maximizing mobility and experiential activities.
Indeed, loyalty marketers have a real white-space opportunity to sideswipe their competition by shifting from transactional loyalty programs to those that are more experience-based. That's because, currently, only 50% of loyalty rewards programs leverage consumer demand for experiential benefits and even fewer (33%) emphasize mobile engagement, social shares, and other non-transactional interactions.
Reward-program marketers are missing a very real opportunity to connect with this audience in ways that leverage these significant trends. The question is … What are they waiting for?
Last year, Mastercard surveyed 5,000 reward credit card holders to better understand their attitudes about rewards programs. The contrast in responses between Millennials and the larger group was stark in many areas, including preferred channels of interactions.
For instance, while "redeeming through a call center" was the second preferred redemption method overall, it wasn't even in the top three for Millennials. Instead, they preferred online travel-booking applications and e-commerce browsing/shopping options over having a discussion with a customer-service agent.
They were also twice as likely, compared to the overall population, to desire smart-phone-enabled, e-wallet, digital redemptions, preferring a more immediate reward experience that allows them to take advantage of their points … NOW. They are looking to redeem for exactly what they want, where they want to use it, and whenever they desire.
The findings were clear: If loyalty programs want to remain relevant, they need to enable digital accessibility and engagement across multiple touch points, such as self-service access, online or via mobile, for redemptions and other rewards interactions.
And loyalty marketers wary of change needn't worry. These newer, Millennial-preferred methods of engagement are really working.
Consumers are responding well to new loyalty-rewards program models that enable digital redemption, be it in-store, online, or via mobile. Banks that have implemented digital redemption options are increasing engagement with consumers, lowering attrition, lowering administration expense, and building long-term loyalty.
Since digital redemption using Mastercard's Pay with Rewards service occurs during a transaction, consumers always benefit, but the merchant does too as it does not require integration efforts with the merchant's point-of-sale system. Consumers are driving their own digital-payment experience while the merchant gets to focus on driving a great customer experience.
Through our work in this area, and from our studies, we have found that "redeemers" spend three times more than non-redeemers, and are much less likely to abandon the brand.
Plus, this experiential-rewards approach bolsters other customer-engagement metrics. Banks that have integrated Pay with Rewards capability into their network generate 69% higher redemptions per customer—and bumps up in other vital metrics. These include lifts in spend (up 15%) and transaction frequency (up 26%).
Undoubtedly, the days of just offering an online reward catalog with gift certificates and merchandise options are coming to an end. Millennials want greater in-the-moment digital-redemption options, and over 60% said they would likely use their card more if instant redemption were available to them.
That should be music to the ears of brands eager to become further ingrained with Millennials and other consumers who want greater control in all aspects of engagement with their brands. It's their turf, and smart marketers will cede control of it to them.
So, how can banks and merchants do that? They can start by integrating reward information and redemption functionality into a mobile-banking or merchant app. This will ensure reward-program interactions (like point-balance inquiries and redemptions) are seamlessly accessed.
Mobile-enabled redemptions offer a peek into the future of reward programs, which promise to be social, shareable, promotional—and more effective than ever before.
—Trisha Asgeirsson is senior vice president, global loyalty solutions, at Mastercard Inc.