As cyber attacks grow more vicious, investors are pouring more money into startups whose technology is aimed at thwarting online thieves. Funding deals for private cybersecurity firms reached 139 in the first quarter, the highest quarterly number recorded over the past five years by CBInsights, a New York City-based research firm.
The busy quarter follows a year in which deal activity cooled somewhat for cybersecurity. While investors concluded some 421 deals in 2016, 30 more than in 2015, dollars invested totaled $3.53 billion, down 10% from a record $3.94 billion in 2015.
But now investment activity appears to be heating up again just as cyberthieves ramp up their attacks. The latest example came to light last week as a particularly nasty outbreak of ransomware called WannaCry infected more than 200,000 computers in 150 countries. As is typical in ramsonware attacks, the virus encrypted data, rendering it useless. The perpetrators demanded relatively small sums of money, often less than $1,000, to deliver an encryption key.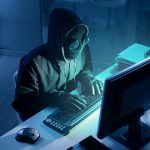 Funding deals for cybersecurity firms totaled $886 million in the first quarter, with another $588 million invested since April 1 on 50 deals. All told, private funding will total $3.93 billion this year based on the current run rate, CBInsights forecasts. Deals will total 509. Those numbers would make 2017 a record year for deals and a close second to 2015 in terms of dollars.
"Global cyber attacks against business and governments, including attacks like the recent 'WannaCry' ransomware fiasco, only seem to be getting wider in scope, and potentially more damaging. In tandem with the rising quantity and severity of attacks, investors are making more deals to back private cybersecurity companies than ever before," notes CBInsights in a blog post setting out its cybersecurity research.
The bulk of funding so far remains with early-stage firms. Companies getting seed/angel and Series A rounds have accounted for 52% of deals so far this year, down only slightly from 57% last year. But cybersecurity firms account for eight of the 194 so-called unicorns, private companies valued at $1 billion or more. The latest to join this club is CrowdStrike Inc., whose $100 million Series D round on May 17 valued the Irvine, Calif.-based company at $1 billion. Founded in 2011, CrowdStrike specializes in endpoint protection, threat intelligence, and pre-and post-incident response.
Overall, with $256 million in total funding, CrowdStrike ranks fourth among the five most well-fund companies, according to CBInsights. The other four, in rank order, are: Tenable Network Security Inc., Columbia, Md. ($302 million): Tanium Inc., Emeryville, Calif. ($295 million); Lookout Inc., San Francisco ($281 million); and OpenPeak Inc., Boca Raton, Fla. ($233 million).
The three most active investors in this sector are New Enterprise Associates, Bessemer Venture Partners, and Accel Partners.