Payments providers have long recognized how extending credit can create consumer transactions where none would otherwise have occurred, but lately the idea of instant credit is gaining momentum.
Companies like Klarna and Affirm have made a splash with on-the-spot credit for online purchases. Now, Austin, Texas-based Vyze Inc. is out to combine the idea of transactional credit with that of a cloud-based finance supermarket, and make the combination available at the point of sale.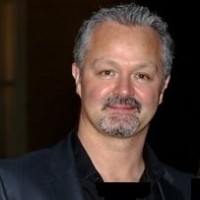 The company is targeting mid-size to enterprise retailers selling high-end goods, and has already signed brands like Home Depot, Brandsmart, and ABC Warehouse. With Vyze, consumers who want to buy a flat-screen TV or a refrigerator or some expensive jewelry, for example, can choose from among some 15 lenders on the company's platform, a tactic chief executive Keith Nealon says increases the chance the transaction will be approved.
Indeed, it's Vyze's proposition that too many consumers with good credit are getting turned down, suppressing sales for merchants and transactions for processors. In a U.S. market for high-end goods that Vyze sizes at $1.8 trillion, the company figures about $250 billion is currently financed. By offering a wider range of lenders, Vyze can push that number to $475 billion, Nealon says, over the next four to six years
"A lot of consumers who should get approved don't. Fifty percent of the people in the store who apply for credit are declined, and it's 75% online," Nealon tells Digital Transactions News. "It's a very negative customer experience." As a result, for merchants and consumers alike, "The demand is clearly out there," he adds.
Lenders like TD Bank and Fortiva Financial are among those that have signed on to Vyze's platform, according to Nealon. Among forms of financing, traditional store cards are appealing to consumers looking to finance transactions, but so are other credit cards, layaway plans, and loans with set monthly payments, according to a survey of 1,000 consumers Vyze fielded in March. Consumers are also less concerned with interest rates and more concerned with such factors as rewards, a simple application, and fast approval, according to the survey.
With Vyze, consumers apply on the POS terminal at checkout. If the first lender declines the sale, the platform rapidly serves up another. "We're optimized to be fast," says Nealon. "In a matter of seconds, we cycle through lenders." The consumer's credit record, however, is hit only once.
Merchants can decide which lenders they want to offer. "We put a package together for each retailer," Nealon says. Among lenders, the company looks for strong balance sheets and a record of good customer service, he says.
Vyze can also process transactions on cards offered by lenders, and earns revenue through unspecified fees on sales completed.