Global shipments of chip cards surpassed 2.1 billion in 2016, a 4% increase from 2015, says the Smart Payment Association.
"Following significant EMV rollout programs in the United States and China, 2016 saw shipment volumes begin to normalize to reflect growing market maturity in most major global markets," said Sylvie Gibert, president of the Smart Payment Association, in a press release. The association did not release any data specific to the United States or other regions.
This maturation within the U.S. market is happening not yet two years since the EMV liability shift kicked in that prompted U.S. banks and credit unions to adopt chip for their credit and debit cards.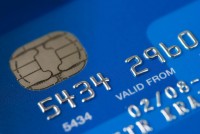 Visa Inc.'s most recent data suggests a similar leveling off. Visa says there were 421.1 million credit and debit chip cards bearing its brand in the United States in March, compared with 408.1 million in December, a 3.2% increase. That compares to the 9.4% increase from September to December, and the 14.1% increase from June to September.
The Smart Payment Association's comment explains why volume growth has declined from previous years, says Randy Vanderhoof, director of the U.S. Payments Forum.
"Large-volume issuers had reportedly sufficient inventory of EMV chip cards built up to meet demand, and were slowing down on order volumes until the next chip card re-issuance wave comes in three to four years," Vanderhoof says in an email to Digital Transactions News. "At that time, we anticipate that volumes will increase again and more dual-interface chip cards will begin being ordered by U.S. card-portfolio managers." Dual-interface chip cards can perform contact and contactless transactions. Contactless payments rely on near-field communication connections to point-of-sale terminals.