A new unit formed by the enforcement division of the Securities and Exchange Commission will have among its responsibilities "violations involving distributed-ledger technology and initial coin offerings," according to an announcement from the SEClate Monday.
What the agency calls its Cyber Unit will also focus on market manipulation via social media and other electronic channels, crimes via the so-called dark Web, threats to trading platforms, and hacking. While the SEC says the unit has been in the works for some time, it comes in the wake of an intrusion involving the agency's Edgar database of corporate filings. That hack was announced last week.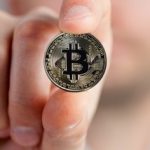 It also comes as initial coin offerings, or ICOs, are becoming an increasingly popular form of crowdfunding for startups. The SEC expressed concern about ICOs in July, releasing a bulletin stating U.S. securities law could apply to the market. Even so, more than $600 million in ICOs have been completed since that bulletin, according to Coindesk, a news and data service. ICOs allow startup firms to raise funds by granting tokens, such as digital currency, to investors.
Distributed-ledger technology provides the underpinnings of a wide range of financial products, including Bitcoin. These blockchain-based products are less than a decade old and largely operate outside regulated financial markets.
Robert A. Cohen will be chief of the Cyber Unit, according to the SEC announcement.