In the battle over online bill payments, biller sites have been beating bank and third-party sites handily, but now the battle has turned into a rout. Biller sites accounted for fully 73% of online bills paid by consumers last year, up from 62% in 2010, according to a report released Tuesday by Boston-based research firm Aite Group and sponsored by Naples, Fla.-based payments-technology vendor ACI Worldwide Inc.
Because of rounding, banks end up with a 27% share, down markedly from 38% in 2010. A non-factor seven years ago, when Aite first researched U.S. bill-payment channels, third-party sites still control just a 0.5% share of consumers' online bills.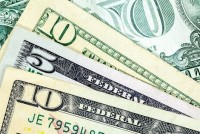 With the regularity of bill payment observers have long seen the category as a crucial feature for financial institutions as they create and market digital-banking services. Banks also offer the advantage of a single place online where consumers can pay all of their bills, rather than go to, and recall the passwords for, multiple biller sites.
Yet, banks have seen remarkable erosion in their share of online bill-pay, a slide some observers say accounts for their efforts to push other online services that can tie customers more closely to their financial institutions. The latest example of this is the decision to rebrand clearXchange, an online person-to-person payment service controlled by several of the nation's biggest banks, and sell the service more aggressively. Later this year, the newly rechristened service, known now as Zelle, will take on popular P2P services such as PayPal Holdings Inc.'s Venmo.
Whether through bank or billers sites, the popularity of digital bill-pay has enthroned the automated clearing house as by far the highest-volume payment method. The ACH controlled 46% of consumer bill payments last year, up fully 10 percentage points from 2010, according to Aite's report. Credit and debit card payment accounted for a combined 30% share, up from 18%.
The big losers, unsurprisingly, are cash and checks, but especially checks, which saw their share plummet from 37% to 17% in just six years.
In large part, this is because of the strong preference among younger and middle-aged consumers to pay electronically. Generation X (born between 1965 and 1980) and millennial (1981-2000) consumers pay 60% and 61% of their bills online, respectively, compared to 52% for baby boomers (1946-1964) and 42% for seniors.
This preference for electronic bill pay, in turn, fuels interest among billers and banks alike in offering same-day and even real-time clearing to make online and mobile payments even more appealing. The ACH network began processing same-day credits in September, and will begin processing same-day debits this coming September. At the same time, the Federal Reserve is shepherding an effort to create a faster-payments system, while a wide variety of vendors are developing real-time offerings.
"Faster payments offer a great opportunity to banks and billers," says the Aite report. "While consumer ACH bill payments already account for over 46% of total bill payments, there is an opportunity for payment providers at large to develop cost-effective, innovative payment solutions that take advantage of same-day processing, which will help meet consumers' expectations for immediacy."
All told, Aite estimates consumers paid 14.7 billion bills in 2016 worth $3.9 trillion. For the report, the firm surveyed a sample of 2,429 persons who are representative of the U.S. population and who pay all or most the bills in their households. The report analyzed a total of 285,382 bills paid by this sample.