While independent sales organizations often say they want to compete on more than just price, pricing remains the main sales tool for many. But a growing number of ISOs and merchant acquirers are looking to add non-processing components to their product line-ups to attract and retain merchants. Several providers of marketing-related services and financing that sell through acquiring-industry channels outlined retention ideas this week at the Southeast Acquirers Association annual conference in Charlotte, N.C.
One increasingly popular retention strategy is to give businesses data, and more of it. Data to help merchants learn just how they're doing, and what their customers are up to, is the main business of San Francisco-based Oto Analytics Inc., which does business as Womply. The company's core Insights product generates data from 4 million businesses and 15 social-media sites, Barry Davis, vice president of business development, said at a panel session entitled "Value Beyond Processing: New Revenue Streams From Non-Transaction Related Products."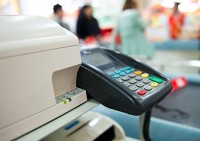 Among other things, Insights tracks company revenue, and compares a business against its peers in the Womply databases. Other Womply products create customer profiles, alert clients to actions by competitors, report online reviews about them, and give businesses the ability to offer discounts or other incentives to negative reviewers.
Davis, citing industry research, says a one-star change in reviews can move a company's revenues up or down by as much as 10 percentage points. "Nine of 10 consumers look at online reviews; this is what we ask our sales reps to lead with," he said. "We're helping change that conversation the sales rep has with the merchant."
Apart from its digital-advertising service, merchants get access to Womply's products for $39.99 per month, according to Davis. The company negotiates revenue shares with its ISO and acquiring partners.
Another attrition fighter is merchant funding and PayPal Holdings Inc., have rolled out merchant-loan products in recent years. Another competitor is New York City-based Strategic Funding Source Inc., which has provided $1.25 billion in capital to 25,000 small businesses in the past decade, according to panelist Andrew Altschuler, vice president of business development at SFS.
"It's challenging for these small and mid-sized merchants to get money," Altschuler said.
In February, the big ISO Harbortouch Payments LLC announced it would make SFS financing available to its merchants. Altschuler said 50% of SFS's clients are repeat customers.
Another tactic is to provide merchants with discount or incentive programs for consumers. A Fort Lauderdale, Fla.-based startup, KloseBuy Inc., offers what panelist and company president Frank Fennell calls a "distributed marketing platform" that includes digital advertising, a customer database, e-mails, push notifications, a loyalty program, and social-media components. Through ISOs, KloseBuy offers the program for $17.95 per merchant per month.
"We wanted to create something that was very unique for the industry," said Fennell.
Yet another panelist, Sonny Wooten, vice president of business development at Atlanta-based National Benefit Programs LLC, said his firm's white-label incentive program available to merchants through ISOs and acquirers includes discounts for consumers from more than 55 national suppliers and has resulted in a 1.74% reduction in merchant attrition. Nearly 97% of merchants who stayed enrolled after a 30-day trial period are active in the program a year after sign-up, he said.
"You're not selling processing services, you're selling business development, business-growth services," he said.