A recent report from the U.S. Department of The Treasury's Financial Crimes Enforcement Network (FinCEN) shows a sizable increase in the number of banks and credit unions providing financial services to legal marijuana businesses. The numbers might not tell the whole story, however.
FinCEN's latest Marijuana Banking Update, for the period ended March 31, says 368 depository institutions were "actively banking marijuana businesses in the United States" as of that date, up from 333 at the end of 2016 and 305 as of March 2016. That's seemingly good news for the heavily cash-oriented marijuana industry in the 29 states that have legalized medicinal or recreational use of cannabis, or both, even though marijuana use remains illegal under federal law. Eight states have now legalized recreational use of cannabis, with voters in California, Nevada, Massachusetts, and Maine approving it in the November 2016 elections.
FinCEN requires financial institutions to file three types of so-called suspicious activity reports (SARs) if they have cannabis-industry clients: "marijuana limited" for routine tracking of such businesses and to show that the bank believes they are complying with state law. When warranted, a "marijuana priority" SAR indicates that the institution believes a cannabis business client might be in violation of state law, while a "marijuana termination" report signals that the institution ended its relationship with a cannabis business either for due-diligence, legal, or business reasons.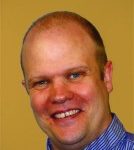 The general trend in marijuana-limited SARs has been upward, with financial institutions filing about 1,400 of them in the most recent monthly reporting period versus approximately 800 a year ago. Termination reports have been relatively steady at about 200 per month over the past two years, with a few ups and downs. Monthly priority reports also have been steady at about 100.
Since January 2014, financial institutions cumulatively have filed 20,288 marijuana-limited SARs, 7,326 termination SARs, and 2,007 priority SARs, according to FinCEN.
The marijuana SARs resulted from the so-called "Cole Memo" issued by the U.S. Department of Justice in 2013 as part of the Obama Administration's effort to give financial institutions more guidance for serving legal marijuana businesses without running afoul of federal banking regulations.
Despite the increase in the marijuana-limited SARs, the FinCEN report can't be taken as hard evidence that the financial industry is now embracing the cannabis industry, according to Jim Petkovits, vice president of education and training at WesPay, a San Francisco-based regional automated clearing house association. Some banks or credit unions will quietly serve just one or two cannabis clients, he notes. Others, after finding that they had unwittingly booked a marijuana business, will terminate the relationship, generating a SAR.
That said, "I do know that a handful of financial institutions are openly involved in it," Petkovits tells Digital Transactions News, adding that "there definitely seems to be more interest, discussion around it."
Many cannabis businesses have difficulty getting business checking accounts and payment card acceptance services. At ACH governing body NACHA's annual conference in April, Petkovits noted that opportunities for banks and credit unions in serving cannabis businesses were worth a look because of the growing number of state legalizations.
Despite the Cole Memo, however, most financial institutions are still waiting for a green light from Congress that serving the cannabis industry would be legal. It's unclear if or when that will come, especially since new Attorney General Jeff Sessions indicated in April that he might harden federal drug-enforcement policy.