The Android Pay mobile-payments service from Alphabet Inc.'s Google unit is now live or about to go live in Canada, payments companies and media outlets reported Wednesday.
Canada's Interac Association national debit network said that its Interac Debit service will be available for Android Pay mobile payments beginning June 5 for consumers with debit cards issued by four large banks.
The move is part of a "rolling deployment" of Android Pay by Google, according to Toronto-based Interac. The initial launch will cover debit card holders with smart phones running the Android KitKat 4.4 mobile operating system or higher and bank accounts at BMO Financial Group (Bank of Montreal), Canadian Imperial Bank of Commerce (CIBC), Desjardins, and Scotiabank. Interac said cardholders will be able to use their phones for payments at "hundreds of thousands" of point-of-sale terminals in merchant locations across Canada where Interac Flash contactless debit cards are accepted.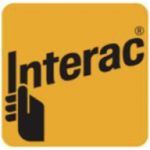 "As the payment landscape evolves, we strive to offer Canadians innovative and seamless payment experiences that are fast, secure, and increasingly more digital," Mark O'Connell, president and chief executive of Interac and its parent company, Acxsys Corp., said in a news release. "The launch of Android Pay in Canada will give Interac debit cardholders yet another way to pay using their own money."
Interac cards not enabled for Interac Flash contactless payments can be loaded into the Android Pay wallet, according to Interac, with the device performing the contactless link via near-field communication.
Meanwhile, The Toronto Star reported that Android Pay is now available for Mastercard and Visa credit cards from Alberta Treasury Bank Financial, BMO Financial Group, CIBC, Canadian Tire Financial Services, President's Choice Financial, and National Bank.
"Canadians are increasingly turning to mobile payments and by teaming up with Google we are giving Mastercard cardholders the ability to pay with their Android device," Jason Davies, vice president of digital payments at Mastercard, said in a news release.
Two major banks are not offering Android Pay, at least at the outset—TD Bank and Royal Bank of Canada. Both banks currently offer in-house digital wallets that work with some Android devices, The Star reported.
Interac said that when a cardholder enables her card for Android Pay, a so-called "device account number" is created for the card that is unique to the phone and distinct from the physical card's number. To prevent fraudsters from stealing card information during a purchase, transaction data are tokenized using Interac's proprietary token service provider platform, which generates a sequence of numbers good for that transaction only. Interac developed the platform with IBM Corp., mobile technology provider Rambus Inc., and Everlink Payment Services Inc.
Mastercard said Android Pay payments on its cards will be tokenized through the Mastercard Digital Enablement Service (MDES).
Android Pay comes to the Canadian debit market about a year after Interac launched Apple Inc.'s Apple Pay mobile-payment service.