Starbucks Corp. showcased it, and now more and more restaurants are adding mobile order-ahead and payment services in an effort to generate new business—and payments firms are only too happy to help them.
"Restaurants and other retail merchants are realizing that mobile order ahead is a new sales channel with high growth potential," says a recent report from Maynard, Mass.-based Mercator Advisory Group Inc. "For [quick-service restaurants], it may boost sales as the drive-thru window did."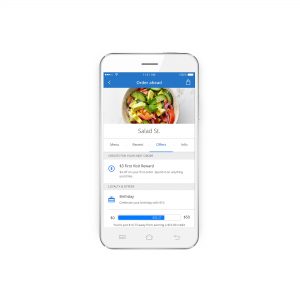 The report, "Mobile Order and Pay Ahead: A New Sales Channel for Restaurants and Merchants," notes that some payments companies see new opportunities in offering order-ahead and payment services through smart-phone apps. Merchant acquirer Square Inc., for example, recently bought the OrderAhead restaurant pick-up service. The acquisition of OrderAhead complements Square's existing Caviar meal-delivery service that is used by 3,000 local restaurants in about a dozen markets.
"Not only is Square looking to capitalize on the growing mobile order-ahead market, but this acquisition also opens the door for the company to cross-sell merchant payment and related services to thousands of restaurants not already in its customer base," says the report by Raymond Pucci, Mercator's associate director of research services.
In addition to acquirers, merchant demand for mobile ordering and payment has created opportunities for software developers in the payments space such as San Francisco-based CardFree. "CardFree has developed a large-scale mobile app that has had over 20 million customer downloads and is deployed in over 20,000 U.S. QSRs, including Dunkin' Donuts and Taco Bell," the report says.
Another developer benefiting from the mobile-ordering and payment trend is LevelUp. The Boston-based firm offers a mobile-payments platform for other developers as well as "payment and integration features such as loyalty rewards programs, analytics, and business metrics for over 300,000 U.S. restaurants," the report says. "Additionally, LevelUp provides a mobile-pay app for both Apple iOS and Android smart-phone users to connect with their favorite eating and drinking places." Last year, mega-bank JPMorgan Chase & Co. invested $10 million in LevelUp and added its order-ahead functionality to the Chase Pay mobile wallet.
Still another is Mobo Systems Inc., which does business as Olo. New York City-based Olo developed a white-label mobile-ordering and delivery platform used by 160 restaurant chains, including Five Guys and Chipotle Catering, according to the report.
Order ahead and payments can have downsides, however. Crowds generated at Starbucks stores when order-ahead customers come to pick up their items have deterred regular walk-in customers at some locations, according to press reports.