Citing possible regulatory hurdles, payment processor First Data Corp. and commercial payments provider Fleetcor Technologies Inc. disclosed Thursday that they have canceled the planned joint venture they announced in March to consolidate their gift card businesses.
"While both companies believe the proposed joint venture would provide significant benefits to customers and other stakeholders, expected challenges in obtaining regulatory approval led to the mutual conclusion that termination is the best course of action," Frank Bisignano, First Data chairman and chief executive, said in a news release.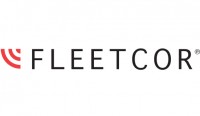 The announcement did not say which government agency or agencies might challenge the venture, and on what grounds. Spokespersons for both companies did not respond to Digital Transactions News inquiries.
The deal would have combined the digital gift-card businesses First Data picked up in its acquisitions of Transaction Wireless Inc., and Gyft with Fleetcor's Stored Value Solutions prepaid card business and its gift-card management assets. First Data would have owned 57.5% of the proposed enterprise, the combined revenue of which was $362 million in 2016.
First Data and Fleetcor, both of which are based in the Atlanta area, said they are looking for other ways to work together. Ron Clarke, Fleetcor's chairman and chief executive, also said in the release that his company will be "revisiting our growth plans for an independent SVS."
SVS came under Fleetcor's wing in 2014 when Fleetcor acquired SVS's parent company, the big processor Comdata Inc. Fleetcor signaled at the time that it wasn't particularly interested in the gift-card business and might off-load SVS someday. But with the First Data joint venture out of the picture, Clarke on Thursday indicated a change of heart, at least for now.
"We've gotten a bit smarter," Clarke said on a Thursday conference call with analysts to review Fleetcor's second-quarter results, according to a Thomson Reuters StreetEvents transcript. "We've now owned it, whatever, two-plus years. So we're going to go back—the guy running [SVS] is a very good guy. We're going to … dust off some of the other options and dust off his three-year growth plan." Clarke added that he might have a "clear review of what we're going to do" after the third quarter.
No termination fees will be paid by either First Data or Fleetcor for cancellation of the joint venture.