As mobile-wallet backers wrestle with the right mix of features and functions—loyalty, offers, and payments—to incentivize consumers and merchants to use their products, they should get accustomed to waiting. That was the word Thursday in Orlando, Fla., from speakers at the 2017 Payments Summit, sponsored by the Secure Technology Alliance.
While mobile wallets in some form have been around for years, they garnered broader attention with the 2014 debut of Apple Pay and the subsequent launches of Android Pay, Samsung Pay, Chase Pay, Walmart Pay, Kohls Pay, and CVS Pay, among others.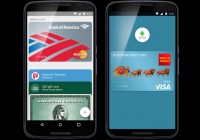 Now, even as the payments industry continues to work on fostering broader consumer and merchant adoption of the current iterations of mobile wallets, initial consideration of the next generation is under way.
One line of thought is that digital versions of payment cards, which is what mobile wallets contain, will be supplemental to a consumer's physical wallet, said Troy Bernard, head of product and marketing at CPI Card Group Inc., a Littleton, Colo.-based card manufacturer. "It's going to be pretty much the same thing as today," Bernard said.
For Bernard, a former Discover Financial Services executive, the rallying cry for moving mobile-wallet adoption beyond current levels is ubiquity. "There has to be pretty close to 100% merchant acceptance for this to take off," he said. "There has to be value."
Some mobile-wallet backers are using loyalty and convenience to prompt this use. Kohls Pay, the app from Menomonee Falls, Wis.-based retailer Kohls Corp., offers in-app offers and easy payments made to the Kohls Charge card loaded into the wallet. Samsung Electronics Co. Ltd. in 2016 launched Samsung Rewards as part of Samsung Pay.
Some, like Marc Keller, head of financial institutions strategy and partnerships for Samsung Pay, said that digital offers and deals, like those offered with Samsung Rewards, are essential. Samsung Pay's magnetic-stripe emulation technology—called MST—which doesn't require a near-field communication terminal to make a contactless payment, also gets the service closer to greater acceptance. Keller said 92% of POS terminals accept Samsung Pay's NFC or MST transactions. He also said, without providing details, that Samsung is working on deals that will enable MST to work with other wallets.
But, will that be what it takes to further adoption? "Is loyalty going to save us?" asked Steve Mott, principal at BetterBuyDesign, a Stamford, Conn.-based payments consultancy, during a presentation. "My answer is going to be no."
The explanation for this doesn't stem from loyalty programs in and of themselves, but rather from a greater question around mobile wallets. "The problem is not so much the loyalty and rewards," Mott said, "but think what we are asking the consumer to do." They have to change their behavior to hover, scan, or tap a device against a point-of-sale terminal.
"What do you do if you're the consumer?" Mott queried. "They don't know what's going to be used where," harkening to Bernard's comment about acceptance ubiquity.