Faster payments may be in the offing, according to the Federal Reserve, but that term refers to the speed of clearing and settlement. It doesn't mean new payments methods will necessarily go mass market any more quickly.
Take mobile payments, a form of digital value transfer based on smart phones that has now spent years struggling to win widespread acceptance with consumers and merchants. According to at least some observers looking at current trends, that long slog is likely to continue for quite some time.
"If we all work together, we can solve any problem in payments in two years," says Leon Majors, senior vice president at Phoenix Marketing International, a Rhinebeck, N.Y.-based research firm. "That's not going to happen, so it will take 10 years."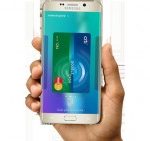 Inside physical stores, both adoption and usage rates for the three major systems, Android Pay, Apple Pay, and Samsung Pay, are flat, according to Phoenix Marketing's latest research, released in May. Apple Pay's usage rate in the first quarter was 10%, unchanged since the second quarter of last year. Both Android Pay and Samsung Pay came in at 8%, with only slight variation over the four quarters. Adoption rates were also little changed. "We're still seeing flatness," Majors tells Digital Transactions News.
Phoenix, which surveys 3,000 cardholder households each quarter, defines usage as making at least one credit card transaction from the wallet in the past month. Adoption refers to linking a credit card to the wallet in the past month. Apple Inc. launched Apple Pay in October 2014. Samsung Electronics Co. Ltd.'s Samsung Pay and Alphabet Inc.'s Android Pay followed 11 months later.
But while a host of factors account for what Majors calls this "long, slow build"—including patchy merchant acceptance and technical problems at the checkout counter—it turns out that speedier settlement systems may actually lend at least a small assist to mobile payments. "There could be opportunities as faster payments roll out," Major says.
That rollout is expected to be complete by 2020, according to the Faster Payments Task Force, a Fed-sponsored group of 300-plus payments executives who met for two years and released a final report Friday. The report describes 16 payments systems that could deliver funds in near-real time and lays out a blueprint for further action it sees as needed to meet the goal of general availability within three years.
Two of those opportunities could improve both adoption and usage by making mobile payments more appealing. One example is faster funding, which lets users know exactly how much money, or credit, they have available at the moment, with that money arriving almost instantaneously after a deposit. "Consumers have asked for live balances on cards they're selecting [in a wallet]," Major says. Indeed, in the Phoenix research, "view account before/after using credit or debit card" ranked fifth, at 27% of consumers, among factors that would get them to use mobile payments more often.
Another potentially appealing feature would be rewards points updated instantly upon completion of associated spending, Majors says. "Apply credit card rewards at the time of purchase" ranked third among usage-inducing factors, at 31% of consumers.
"These are all competitive things the industry could do," Majors says, to harness faster payments in the service of mobile payments.
In the meantime, Phoenix's updated report is due out later next month. If adoption and usage continue to flatline, faster payments may arrive none too soon.