Merchant acquirer Square Inc. increased its presence among consumers in the second quarter with the June rollout of its physical Square Cash Card, a Visa debit card, and the launch of a test in which Square provides loans to customers of its merchants.
Both developments occurred as Square's gross payment volume hit $16.4 billion, up 32% from $12.5 billion a year earlier. Total net revenue increased 26% to $552 million. Square still reported a net loss of $16 million, but it was smaller than analysts expected and down from $27 million in 2016's second quarter.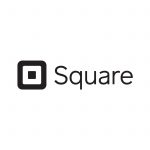 Always looking to be more than a conventional acquirer, San Francisco-based Square offers everything from food delivery for restaurants through its Caviar service to a person-to-person payments through Square Cash, which launched a virtual debit card last September. Now the virtual card has a physical cousin that can be used at any Visa-accepting merchant.
Consumers outside the financial mainstream are taking to Square Cash, according to Square founder and chief executive Jack Dorsey.
"We are reaching an underserved audience," Dorsey said on a Wednesday afternoon conference call with analysts. "We are reaching an audience that may not have a bank account, or may not have a full suite of services from a bank." He added that Square is not competing with banks or financial networks, "but we are making what they have a lot more accessible to more people."
Square didn't reveal how many consumers use Square Cash, but the company said the number of physical cards it shipped in the card's first month outnumbered the Square Reader dongles for smart phones that it shipped in the first eight months after the company launched eight years ago.
Meanwhile, Square Capital provided 49,000 loans and saw loan volume grow 68% to $318 million in the second quarter. Financing for the loans comes from institutional partners, the newest being the Canada Pension Plan Investment Board. Dorsey said the average loan size is $6,000, and the typical borrower is a seller—what Square calls its merchants—that can't get a bank loan. Loan losses are running at about 4%.
"We're not competing with financial institutions," said Dorsey. "We're creating a new market where previously the only other option for a seller was asking for a loan from friends or family."
The new test, dubbed Square Installments, provides loans to customers of Square's small-business clients that want to provide installment plans but haven't had access to financing, according to Dorsey, who also is CEO of Twitter Inc. He didn't give numbers, but he clearly expects the program, a part of the Square Invoices service, to grow.
"We think that's a massive opportunity, and no one else is really going after it," Dorsey said.
Meanwhile, Square continued on its trajectory of generating more payment volume from large merchants, those processing $500,000 or more annually through Square. Such sellers accounted for 19% of volume in the second quarter compared with 11% a year earlier. Mid-sized sellers ($125,000 to $500,000 in annual volume) saw their share of volume grow a percentage point to 27%. That left the part-time sellers and tiny merchants, Square's original base, with 54% of payment volume, down from 63% in 2016's second quarter.
Square's so-called take rate, or transaction revenue as a percentage of gross payment volume, was 2.94% in the second quarter, up slightly from 2.93% a year earlier. Transaction-based profit was unchanged at 1.04%.