Square Inc. will apply for a Utah industrial bank charter today, a move that will extend the merchant processor's move into lending and one which could draw the opposition of banks.
The bank will be capitalized with $56 million, according to The Wall Street Journal. The financial operation will be known as Square Financial Services and be headed by Lewis Goodwin, a former executive of Green Dot Corp., the prepaid card provider that owns a bank in Provo, Utah.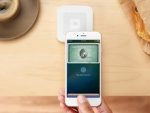 Owning a Utah industrial bank would enable San Francisco-based Square to offer financial services directly to its merchants, many of whom might have trouble getting a traditional bank loan. Square's fast-growing Square Capital loan service for small businesses relies on a Utah-based industrial bank, Celtic Bank, for funding. Square Capital provided $318 million worth of loans in the second quarter, up 68% year-over-year.
"The primary purpose of the bank will be to offer business loans to small businesses, similar to the existing business of Square Capital, and to offer deposit products," a Square spokesperson tells Digital Transactions News by email. "Our purpose is to empower small businesses and the underserved to participate in the economy. Square Capital is uniquely positioned to build a bridge between the financial system and the underserved, and further expand access to capital."
Square in June launched a pilot program for consumer lending called Square Installments that currently is running in six states, but that program will be separate from the new banking operation, according to the spokesperson.
The Utah Department of Financial Institutions says the state has 15 active industrial banks. Charters for Utah industrial loan banks, formerly called industrial loan corporations, enable non-banking companies to offer bank-like services and qualify for insurance through the Federal Deposit Insurance Corp. Jared Drieling, director of business intelligence at The Strawhecker Group, an Omaha, Neb.-based merchant-acquiring advisory and research firm, says Square's motivations are "pretty straightforward."
"Square Capital has been a growing unit for them," Drieling says. "That unit is bringing more opportunity and diversification. With that license, they would have the opportunity to provide those loans without having to rely on an outside bank partner."
But Square's application is likely to arouse opposition from traditional banks, which face heavier regulation than Utah industrial banks. A decade ago, Wal-Mart Stores Inc. withdrew its application for a Utah ILC charter in the face of withering fire from banks.
"There's going to be more heartburn from a traditional bank perspective," says Drieling.
Two financial-technology firms, Social Finance Inc. and mobile-banking startup Varo Money Inc., recently applied for a Utah bank charter and a national bank charter, respectively. Drieling says there will be more.
"There is clearly kind of a theme here; I think that's going to continue now that Square has jumped in," he says.