Tablet-based point-of-sale provider Revel Systems announced Thursday it will offer data-integration services from Dsync to its merchants.
Australia-based Dsync provides systems-integration services that enable businesses to view disparate types of data in a single Web-based site. For example, Dsync says it can connect systems used to manage inventory, payments, e-commerce sites, and customer service.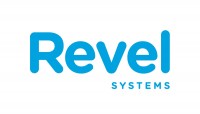 "The Revel/DSYNC partnership is offering business owners unprecedented visibility and control of their operations by moving and aggregating data across systems almost instantly. This increased level of connectivity across business applications ensures scalability and empowers businesses to offer their customers a flawless omnichannel experience," said Bobby Marhamat, Revel chief operating officer, in a press release.
Dsync uses application programming interface technology. In addition to the Revel POS system integration, it also works with VendHQ, Neto, and Cin7, according to Dsync's Web site. It lists 15 e-commerce providers, too, in addition other business categories.
Revel said one client, Burnham, Pa.-based Dutch Pantry Gifts, already is using the integrated service.
"Dsync has done the unimaginable and helped us bring our online business into the realm of larger businesses," said Dutch Pantry co-owner Brian Powers, in a statement. "They have connected our Revel POS to our ecommerce site to ensure accurate inventory is always shown online, which allows us to open our business to an even wider audience."
This helps Dutch Pantry ensure its e-commerce store isn't selling products that are not in stock in its brick-and-mortar store, Powers said.
In February, Revel co-founders Lisa Falzone and Chris Ciabarra left the company they started in 2010 following an investment from private-equity firm Welsh, Carson, Anderson & Stowe.