It's been a year since the so-called faster EMV burst on the scene at some grocery stores on the West Coast, and so far officials at the chain that owns the two store brands involved in that launch couldn't be more pleased with how the technology has smoothed out EMV's rough edges for customers.
"It's awesome," says Katie MacDonald, director of marketing at Portland, Ore.-based New Seasons Market. "It's easier than swiping your card."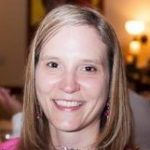 Last summer, New Seasons was the first U.S. merchant to run new code from Visa Inc. and Mastercard Inc. that allows cardholders to insert and remove an EMV chip card in the space of about three seconds. Since then, technical improvements have shaved that time down to one second or less.
Ever since retailers and processors began installing EMV-enabled point-of-sale terminals in stores in earnest about two years ago, consumers and merchants have complained about how long EMV transactions take. Various authorities have timed the interval between insertion and removal of a chip card at 10 seconds or more.
That lag time has soured consumers on EMV and disturbed merchants, who worry about transaction abandonment, longer checkout lines, and lost sales. Last fall, merchant processor and point-of-sale provider Cayan issued an estimate that EMV transaction time across all U.S. merchants was totaling 116 million hours per year.
But now New Seasons says chip transactions at 24 stores in Oregon and California operated by New Seasons and its New Leaf Community Markets unit are blinding fast by comparison with typical times. The card "barely leaves your fingertips," says MacDonald.
What's really going on is more a matter of perception than anything else. With the faster EMV technology, which goes by names like Quick Chip, from Visa, and M/Chip Fast, from Mastercard, consumers can insert their card at any time during the transaction. But while the transaction seems faster to the cardholder, the total roundtrip from merchant to processor to issuer and back to merchant is little affected. "When the transaction is completed and when the consumer can put her card back in her wallet are two different things," says Randy Vanderhoof, executive director of the Princeton, N.J.-based Secure Technology Alliance.
Quick Chip and its variants have dramatically speeded up the time the card has to spend in the terminal by bypassing authorization and messaging routines that were necessary in Europe, where EMV originated and where offline authorization was common.
Now, at least 42,000 U.S. merchants are running Quick Chip technology, up from around 10,000 early in the year, according to Stephanie Ericksen, vice president of global risk products at Visa. The exact number is hard to pin down, she says, because an accurate total depends on timely reporting from all value-added resellers and other installers.
In May, a San Francisco developer called Index, whose terminal software had already trimmed Quick Chip times from 4.5 seconds to 2.5 seconds, introduced the 1-second product now running in New Seasons' stores. MacDonald says the biggest benefit to her company has been happier customers. The checkout, she says, "is such a central touchpoint" that adopting even faster Quick Chip software was a "no-brainer."
A standout benefit, she adds, is that there are now fewer customers leaving their cards in the terminal. That's an issue that had created major headaches for the New Seasons stores. "We hate it when they leave their cards," MacDonald says.