Israelis are much more likely to use mobile-banking apps and mobile wallets than Americans, but at least Americans are less inclined to use cash than Germans, according to a recent international survey of consumer usage of financial technology.
The May survey of 5,860 adults in the United States, United Kingdom, Germany, France, and Israel found that 50% of Israeli adults were likely to use a mobile-banking app at least once a month for such functions as checking balances, making deposits, or transferring funds. That compares with 38% of adults in the U.S., 37% in the U.K., 35% in France, and only 28% in Germany.
The research was conducted by Harris Poll for San Francisco-based venture-capital firm Blumberg Capital, which specializes in early-stage fintech firms. The online survey was not based on a probability sample, meaning that no theoretical sampling error could be calculated.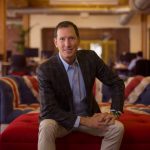 Israelis also were the most likely to use mobile-wallet apps to buy goods or services at least once a month: 27% versus 21% of consumers in France, 18% of Americans, and 17% of Britons. Israelis also were far more likely to make cross-border online purchases outside of their home country at least once a month: 44% compared with only 17% of the French, 14% of Germans, 13% for British residents, and only 9% of Americans.
Germans are the most wedded to cash, according to the findings. Some 75% of consumers in Germany are likely to use cash for a purchase at least once a week, well ahead of the 64% in the U.K., 58% in the U.S., 48% in France, and 47% in Israel.
Asked what factors would persuade Americans to adopt more electronic-payment methods, Blumberg Capital founder and managing partner David Blumberg tells Digital Transactions News by email that "the most important two are ease of use and better value. Second is trust and security, which calls for better cybersecurity protections. And all of this is aided by education to show consumers how fintech can benefit their daily lives."
Some 43% of U.K. respondents reported being concerned about being defrauded when making financial transactions online compared with 39% of Americans, 38% of Israelis, 31% of French respondents, and only 23% of Germans.
Citing a KPMG report, Blumberg Capital noted that a record $13.6 billion was invested in fintech companies last year in 840 deals. But even more investment might be needed to wean consumers from cash in favor of electronic-payment technologies.
"These [survey] results show there is a lot of opportunity because we're in the early stage of widespread consumer adoption," says Blumberg. "There is a lot of room for growth among existing fintech companies, who will likely need additional investment as they grow. We are continually seeing fintech startups that address new areas of opportunity, and we're also seeing increased interest from corporates and banks to invest and partner with those same fintech startups."