The Electronic Check Clearing House Organization (ECCHO), a leader in the movement to develop check image exchange, announced Monday that it is "exploring possible strategic opportunities."
The terms "exploring strategic opportunities" or "exploring strategic options" usually mean a company is up for sale. It is indeed possible that the ECCHO could end up as part of another organization, but it also could remain independent, depending on what ECCHO's board of directors ultimately decides, according to David Walker, president and chief executive of the Dallas-based not-for-profit.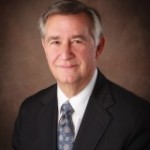 "The board is looking at what they anticipate will be occurring around the industry and how ECCHO fits into it," Walker tells Digital Transactions News.
ECCHO is a national check-clearing house with almost 3,000 financial-institution members. It's also the only entity that maintains rules for private-sector check image exchange. (The Federal Reserve also maintains image-exchange rules through Regulation J and Operating Circular 3.)
Another reason for looking at options now is "a matter of the ECCHO staff and how long they can expect to have the current senior management, given our advancing ages," Walker says. Walker, a former Texas banker, turns 70 in January, and two of his top staffers are 67. ECCHO has only 10 employees.
ECCHO's announcement comes at a time when check payments have declined for years, although Walker says the rate of decline is slowing down. And image exchange and the growth of the automated clearing house network have removed or truncated nearly all of the paper that once flowed through the check-clearing system.
Founded in 1990 to promote electronic check presentment, ECCHO was at the forefront of the move to develop the exchange of check images rather than the paper itself. The movement culminated with Congress passing the Check Clearing for the 21st Century Act. That law, dubbed Check 21, took effect in 2004 and swept virtually all paper out of banking channels, replacing it with check images. Check 21 is estimated to have produced more than $3 billion in annual savings for the payment system by 2010.
From a base of near zero in 2005, image volume vaulted to a peak of about 70 million a day by late 2011. Daily image volume has since leveled off to 47.7 million as of August, or 12 billion annually, according to ECCHO statistics. The annualized value of imaged transactions is running at $18.9 trillion, only slightly below its peak as business checks play an increasingly important role in the check world as consumer check payments decline.
In addition to maintaining check-clearing rules, ECCHO advocates for check payments, and is a strong supporter of the Federal Reserve's Payment System Improvement project to make electronic payments both faster and more secure.
The strategic-options process is just getting underway, says Walker. "We've had a couple of very brief conversations with folks," he says, declining to say with whom. He adds that a more formal vetting process for potential partners is in the offing.
Two "primary candidates" for suitors would be The Clearing House (TCH) and Viewpointe, says payments researcher Nancy Atkinson, a senior analyst at Aite Group LLC. "Both of these organizations operate check image exchange networks and maintain archives of the check images," Atkinson tells Digital Transactions News by email.
The bank-owned TCH organization includes The Clearing House Payments Co. LLC, which is heavily involved in the Fed's real-time payments initiative. Viewpointe Archive Services L.L.C., meanwhile, was founded in 2000 and is owned by Bank of America, JPMorgan Chase, SunTrust, U.S. Bank, Wells Fargo, and IBM Corp.
Neither TCH nor Viewpointe responded to requests from Digital Transactions News for comment.