Less than two weeks after a hard fork in its code that some observers feared might devalue Bitcoin, the digital currency is riding high. Early Sunday, Bitcoin's price soared past $4,000 for the first time. The coin traded at $4,106 by late afternoon, up 7% over the previous 24 hours, according to Coinmarketcap.com.
The latest surge defies expectations in some corners of the cryptocurrency market that the emergence on Aug. 1 of a new currency called Bitcoin Cash might cool enthusiasm for Bitcoin. Bitcoin Cash relies on an offshoot of the original Bitcoin blockchain, and as such constitutes a hard fork in the currency, which debuted in 2009.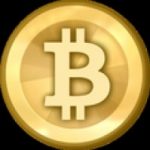 Bitcoin Cash is not sharing in its cousin's upswell, with its price down 3.3% in the late afternoon Sunday to $305.66. But 16.49 million coins are already in circulation, just a shade behind Bitcoin's 16.51 million (by design, Bitcoin is limited to 21 million coins). That gives Bitcoin Cash a market capitalization of just over $5 billion, good for fourth place among all cryptocurrencies and not far behind Ripple's $6.5 billion.
First and second places are held by Bitcoin, at $67.8 billion, and Ethereum, at $27.9 billion, as of late afternoon Sunday, according to Coinmarketcap. Enthusiasm for Ethereum has been buoyed in recent months by the use of its blockchain to support so-called initial coin offerings. These are a form of crowdfunding used by technology startups as an alternative to conventional venture finance.
By crashing the $4,000 level, Bitcoin continues a remarkable run in 2017. It started the year trading at $963 and only two months ago reached $3,000. But while Bitcoin's value says much about its attractiveness as an investment asset, it says little about its usefulness as a payment method. Indeed, the higher its price rises, the less inclined holders may be to let go of Bitcoin. Also, network transaction fees, which are borne by users, have been driven up by capacity restraints, discouraging spending on low-value, everyday items.
Developers and miners on the network have attacked the capacity issue in several ways. The emergence of Bitcoin Cash, which relies on block sizes eight times larger than those of Bitcoin's 1-megabyte blocks, is itself a response to the problem.
Another solution activated a few days ago and is expected to take effect across the network by Aug. 23. This is SegWit, short for Segregated Witness, which seeks to create more room on Bitcoin's blockchain by suppressing certain identifying data. A second step in the rollout of SegWit, expected in November, would double the block size.
Bitcoin's cost per transaction has moderated in recent days, falling to $28 after spiking as high as $40 on Aug. 1, according to Blockchain.info, which offers Bitcoin wallets and tracks data on the cryptocurrency. Still, a year ago the cost stood a $6. Similarly, an indicator of the volume of transactions awaiting confirmation at any given time has also trended down in recent weeks. The size of the mempool—short for memory pool—stood at 28 million bytes Sunday afternoon. In much of May and into the first two days of June, this indicator exceeded 100 million bytes.