As the U.S. payments industry prepares to adopt real-time payments, supporters are readying their services. The latest entry is the duo of Fidelity National Information Services Inc. (FIS) and The Clearing House Payments Co. LLC, which announced Tuesday an incubator in which banks and credit unions can take their first real-time payments steps.
The Real-Time Payments Incubator is designed for early adopters to test real-time processing and to work with actual payments. The incubator will use FIS's Open Payment Framework technology via The Clearing House's Real-Time Payments platform. The two companies announced their joint real-time payments effort in 2015.
The incubator is viewed as essential to the FIS/TCH plan to gain ubiquity among the nation's financial institutions, says Doug Gross, division executive of corporate banking solutions at Jacksonville, Fla.-based FIS. Not part of the original plans for the duo, the incubator surfaced because of the expected volatility of real-time payments, especially as use cases develop, Gross says.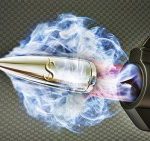 "What happened is as people looked at real-time payments use cases, [along with] the fact that it is not mandated, they wanted to figure out how to set up the infrastructure," Gross tells Digital Transactions News. "We know the use cases will be focused and few. It will be volatile over the next 12 to 18 months as [real-time payments] becomes mature," he says.
Rather than see each financial institution test these use cases by building its own system, FIS and TCH developed the hosted incubator service, he says. FIS provides the hosting and TCH provides the connectivity for the financial institutions. Incubator participants pay a one-time implementation fee and a monthly hosting fee to FIS, and a per-click fee to TCH, Gross says.
The plan is that as new use cases emerge, the incubator's technology will be updated so participants can test them as actual transactions, says Elena Whisler, FIS vice president of product management in its corporate banking solutions unit. "Each quarter we will provide updated releases and give new functioning code to financial institutions to enable them to learn as they go," Whisler says. She expects the first participants to begin using the incubator in November.
Before then, several steps have to happen. Chief among them is an assessment from the Federal Reserve's Faster Payments Task Force of some 19 faster-payment proposals presented to the task force. Whisler says 16 are expected to be included in a summary scheduled for release in June. Three of the proposal backers chose not to be included in the summary, she says. The Fed has no mandate for real-time payments, so the proposals essentially will be best-practices systems, with the Fed as a facilitator.
In May, FIS and TCH anticipate testing their integration with each other, followed in the summer by tests with banks and credit unions once TCH makes its accreditation program available, Whisler says.