The week started out on a fusion theme when a private-equity firm said it would buy Canadian payments and financial software developer DH Corp. for C$4.8 billion ($3.6 billion) and merge it with one of its portfolio companies, United Kingdom-based Misys, a software provider for retail and corporate banking. Also on Monday, merchant processor Payment Data Systems Inc. announced plans to buy independent sales organization Singular Payments LLC.
Toronto-based DH Corp., which uses the D+H brand, is the largest Canadian provider of lending, payments, and related financial applications, according to the companies. D+H is one of the firms working with The Clearing House Payments Co. as it develops a real-time payments system for the U.S.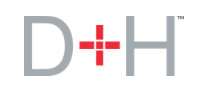 Austin, Texas-based Vista Equity Partners plans to buy publicly traded D+H for C$25.50 per share in cash in a deal that includes assumption of D+H's debt. The offer price represents a 36% premium over D+H's share price last Dec. 5, the last trading day before press reports surfaced saying the company was exploring strategic alternatives, Vista said, and an 11% premium over D+H's Friday closing price of C$23.04.
Once the acquisition closes, Vista plans to merge D+H with Misys, which it acquired in 2012. Combined, the companies will offer complementary products and have "one of the broadest set of financial software solutions available to the market," according to a news release. The merged firm will have $2.2 billion in annual revenues, 10,000 employees, and more than 9,000 customers in 130 countries, including 48 of the world's top 50 banks. The name of the combined company has yet to be announced, a spokesperson tells Digital Transactions News.
Vista's acquisition needs court approval and sign-off by D+H shareholders representing 66.7% of the votes cast at a special stockholder meeting expected in May. The companies expect the deal to close by the end of the third quarter.
Meanwhile, San Antonio, Texas-based Payment Data Systems said it has a non-binding agreement to buy Singular Payments in a stock and cash deal whose terms were not disclosed. Singular Payments uses a flat-rate pricing model and has a proprietary electronic bill-presentment and payment platform for merchants to use in invoicing and collections.
Founded in 2009 by Vaden Landers, St. Augustine, Fla.-based Singular Payments processed 2.5 million transactions in 2016 worth $440 million, according to a news release. Payment Data Systems processed $2.9 billion in payment card and automated clearing house network volume last year, down 6% from 2015, according to the company's latest earnings report.
"I believe this important acquisition will quickly accelerate the growth potential of our company and broaden our revenue streams," Louis Hoch, Payment Data's president and chief executive, said in the release. "We intend to leverage the proven sales channel and technology that Vaden and his team have built to better position us for the future."