Years ago, when banks wanted to sign up more merchants for credit card acceptance, they turned to non-bank third parties to sell the service. Now, these same third parties are starting to sell Bitcoin acceptance along with credit and debit cards.
Aliant Payment Systems Inc., a Fort Lauderdale, Fla.-based independent sales organization, said on Monday. it has partnered with BitPay, a major Atlanta-based cryptocurrency exchange, to process Bitcoin for merchants.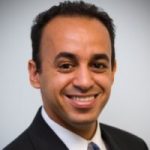 So far, at least, Aliant appears to have no competition in this market from other ISOs. "I think we're the first one" to sell Bitcoin acceptance, Eric Brown, founder and chief executive of the 14-year-old company, tells Digital Transactions News. But Brown is confident there's demand. He forecasts Aliant will have anywhere from 300 to 400 merchants signed up for Bitcoin by the end of next year.
Currently, Aliant processes credit card, debit card, and automated clearing house transactions for 6,700 merchants, with annual card volume alone totaling $435 million.
The company in recent years has specialized in e-commerce and high-risk sellers, Brown says, including some overseas accounts. Many of these merchants are likely to find Bitcoin an appealing option, he adds. "For that kind of client, it just makes sense," he says. "The biggest aspect [with Bitcoin] is there's no way to reverse the transaction." He stresses the value for these merchants of eliminating chargebacks. "That's a huge advantage," he says.
At the same time, Bitcoin transactions should cost less for merchants. Without discussing fees in detail, Brown says Bitcoin starts out with a big advantage in that it avoids the interchange cost cards carry. "When you take interchange out of the equation, the merchant is going to pay less," Brown says.
BitPay levies a "flat 1% settlement fee," according to its Web site. Aliant will reprice that rate to merchants. With Bitcoin, "the fee will fluctuate," Brown says. BitPay, which like many exchanges offers consumer wallets as well as acceptance services, did not respond to questions from Digital Transactions News.
Acquiring experts point out that Bitcoin is still widely seen as an experimental, and hence risky, payment method. "ISOs and acquirers are in waiting mode regarding Bitcoin," says Adil Moussa, principal at AdilConsulting, an Omaha, Neb.-based consultancy, in an email message. "In a way, they see the potential, but they don't know how cryptocurrencies are going to shape up in the future."
While Brown is optimistic, he admits it's hard to tell right now how responsive merchants will be. Some of that uncertainty stems from there being no predecessor whose experience Aliant can learn from. At present, he says, some of his travel-related clients have expressed interest, and he expects that interest will spread as more merchants become aware of the option. "How it's all going to play out, nobody can tell," he says. "We just want to stay out in front when it comes to payments."
He is confident, however, that one of Bitcoin's biggest problems will be solved. Right now, transactions can be slow and expensive because of crunched capacity on the Bitcoin blockchain. Developers have advanced several solutions, one of which was recently implemented.
Brown chalks up the problem to "growing pains," which the network will get past. That will be worked out," he says. "It's like the dotcom crash in the '90s. The Internet came roaring back."