First Data Corp. executives Monday highlighted rapid growth in the processor's Clover Network line of tablet-based point-of-sale devices, and also said attrition has come down significantly among small merchants. Not so hot are First Data's joint merchant-acquiring ventures with big banks, but the company insists their revenue softness is only temporary.
Atlanta-based First Data bought Clover Network Inc. in late 2012 as a way to tap the fast-growing and highly competitive market for tablet-based payment equipment for small merchants. In 2013, Clover unveiled its flagship Clover Station product and has since come out with other variations on the tablet theme.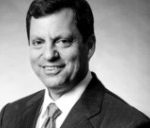 First Data has heavily promoted Clover products in the past couple of years, and it appears those efforts are paying off. The company has now shipped more than 350,000 Clover devices. Excluding payments on the Clover card-accepting dongle for mobile devices, volume on Clover systems is now running at $45 billion annually, up 75% from a year ago, chief financial officer Himanshu Patel said Monday on First Data's second-quarter earnings conference call with analysts.
"These stats should in no uncertain terms convey that Clover, which was barely a concept four years ago, is today one of the fastest-growing and scaled tablet-based point-of-sale systems in the United States, and its reach is expanding into the ISV [integrated software vendor] market and in select international markets," Patel said.
Patel added that Clover is moving beyond its original base of small retailers and quick-service restaurants into mid-size businesses and other merchant segments. Clover is now available in the United Kingdom and Ireland, and First Data is bringing it to Latin America and then to Asia.
First Data chairman and chief executive Frank Bisignano said Clover still has plenty of upside, noting that First Data now has 200 engineers in Silicon Valley writing software applications for Clover's products, up from 10 several years ago. "We think we're in the infantile stages on that volume," he said.
On a related front, First Data executives said the attrition problems they noted last year among North American small and mid-size businesses (SMBs) have improved. Patel said attrition among those business, which generate upwards of $500 billion in annualized charge volume, fell more than 500 basis points (5 percentage points) year over year in the second quarter and 30 basis points (0.3%) from the first quarter, and now are in the high 20% range, a level he called in the "normal zone."
"We still think this will get a little bit better, but we do feel like we're past the heavy lifting," he said.
In all, Global Business Solutions, First Data's merchant-processing unit and its biggest business, processed 12.5 billion transactions from North American merchants in the second quarter, up 6% from 11.7 billion a year earlier. International merchants' transactions jumped 23% to 2.4 billion. GBS segment revenues increased 5% on a constant-currency basis to $1.07 billion, with $826 million of that coming from North America.
Revenues from First Data's several joint acquiring ventures with big banks, which account for about 40% of GBS's North American revenues, "declined modestly," Patel said. The company first identified a slowdown in new merchant bookings through the joint ventures after the first quarter, but Patel said Monday that the ventures are "fundamentally healthy" and he doesn't expect the pattern to last.
"We continue to believe the softness in our [joint ventures] is only transitory," he said.
First Data reported net income of $185 million, up 22% from $152 million a year ago, on total revenues of $3.03 billion, an increase of 4% on a constant-currency basis.