Cachet Financial Solutions Inc., a small tech company best known for providing remote deposit capture services to banks and credit unions, is trying to raise nearly $14 million in new equity to shore up its finances while pivoting toward prepaid cards and facing a legal deadline to rebrand.
In a registration statement filed with the Securities and Exchange Commission Jan. 20, Chanhassen, Minn.-based Cachet said it plans to raise $13.8 million through the proposed offering. That figure, however, was placed for purposes of calculating the offering's registration fee and could change.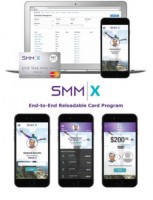 Cachet spokespersons did not respond to a Digital Transactions News request for comment. A Cachet news release says net proceeds from the stock sale will be used "to fund sales and marketing, working capital, repay outstanding debt, and for other general corporate purposes." The registration statement lists six different promissory notes or other debt instruments worth a total of $2.38 million that the company wants to repay.
Cachet's auditor issued a "going concern" warning after it sustained an $18.5 million loss in 2015 on revenues of $4.3 million, according to the registration statement. In 2014 the company lost $15.8 million and in 2016's first nine months it lost $12.5 million on revenues of $5.77 million.
"It is our belief, based on our current cash-flow forecast and after giving effect to this offering and using a portion of the offering proceeds to pay off certain indebtedness, that we will have sufficient capital resources to continue our business for a sustained period of time, and in any event through 2017," the filing says.
Besides small and mid-sized banks and credit unions, Cachet's customers include alternative financial-services providers such as reloadable prepaid card issuers and check-cashing services. As of Dec. 31, Cachet had 600 active product deployments, 575 of which were related to remote deposit capture. But Cachet is looking more to prepaid, especially mobile prepaid services, than RDC for profitable growth.
"Our business has historically focused on offering a full suite of consumer and business remote deposit check capture … products that enable financial institutions to provide their customers with the ability to conveniently deposit their checks remotely any time, anywhere," the filing says. "While we continue to offer these solutions, we recently expanded our focus to include prepaid mobile-money solutions."
One such product, Select Mobile Money, enables holders of prepaid cards to manage their cards through a mobile app, which has the ability to deposit check images taken from a mobile device's camera into prepaid accounts. The product comes in two iterations, one for clients that already offer their own prepaid cards. With the second, called Select Mobile Money-Express, or SMM-X, Cachet offers everything from the prepaid card itself to program management.
As of Dec. 31, Cachet had contracts for nine SMM-X products, two of which had been deployed. SMM-X generates revenues from transaction and user fees.
Meanwhile, the filing says Cachet expects to spend $200,000 to $300,000 on a court-ordered rebranding that requires it to drop its current name by April 15. Cachet Banq Inc., an automated clearing house payroll processor based in Pasadena, Calif., sued Cachet Financial Solutions in 2010 alleging the Minnesota company was infringing on its trademark by using the name "Cachet." Cachet Banq, which did not seek monetary damages in its federal lawsuit, ultimately won an injunction that will ban Cachet Financial Solutions from using the word "Cachet" in its brand. The company hasn't yet announced a new name.
Bob Meara, a senior banking analyst at New York City-based Celent LLC, says Cachet's focus on the mobile part of remote deposit capture has enabled it to distinguish itself in a niche market. But, even with its new emphasis on prepaid card services, the company remains dependent on mobile capture, which in turn depends on a declining amount of paper checks to image.
"There's still growth in terms of banks' adoption of mobile capture, but it's the smallest banks," says Meara. "It's not much of a revenue growth story for any of the vendors, including Cachet."
In conjunction with the proposed stock sale, publicly traded Cachet Financial Solutions plans to list its shares, which currently trade over the counter, on the higher profile Nasdaq Capital Market. The company will retain its CAFN ticker symbol.