Travel providers have new options for accommodating how consumers use their smart phones to pay for travel.
Ticketing-software vendor Rambus Ecebs has introduced a set of products for mobile ticketing that rely on host card emulation to load smart cards into smart phones.
Host card emulation enables download of payment credentials via a cloud configuration, bypassing the secure element in the phone. This allows banks and merchants to provision mobile wallets without working out access arrangements on terms dictated by the organization—often the mobile carrier or handset maker—that controls the secure element.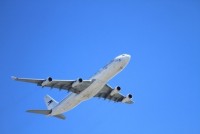 Expected to be available in the second half of 2017, the Rambus Ecebs service includes the HCE Ticket Wallet Service for the provision component and the HCE Ticketing App, which is the consumer interface to buy, fulfill, and manage tickets. The Ticketing App also provides traveler data and analytics to transport operators.
In related news, CellPoint Mobile, a payment gateway that targets airlines and travel companies, released its "Airline Industry Brief" for January that reviews how consumers use mobile wallets and how airlines could benefit from enabling their acceptance within their companies.
In it, CellPoint Mobile says there are more than 300 payment methods accepted worldwide. "Airlines' growth strategies must include operational integration and deployment of these new mobile payment methods if they hope to capture revenues from a payments ecosystem that is transitioning from credit/debit payments and cash to the mobile environment," the report noted.